A new site.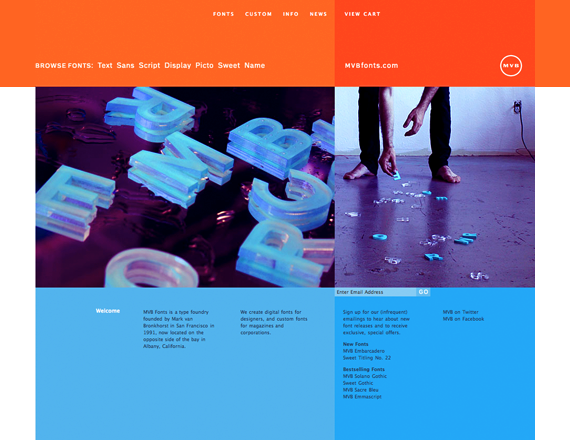 Eight years ago when we launched MVBfonts.com, our offerings were less extensive and our releases less frequent than they are today.
When in recent years we began focusing on developing families, such as MVB Solano Gothic, the old site quickly became an obstacle: adding large type families was ridiculously complicated. A new site that managed content—including automation of type specimen images—had become a necessity.
So today we launch the new MVBfonts.com, and with it release MVB Embarcadero, our new sans family.
Those who opt-in to our new email list (see homepage) will receive a download link for a free copy of MVB Embarcadero Pro Bold when our first emailing goes out mid-September.
---